I have been spending a lot of time recently talking about academic integrity, artificial intelligence and the future of education, including giving keynote presentations, joining panel discussions, and speaking to the media.
Many of my slide decks are archived on my SlideShare account, although a lot of the recent ones haven't been officially released.
Here are the slides from a recent keynote presentation I gave at the University of Sunderland Annual Learning & Teaching Conference 2023.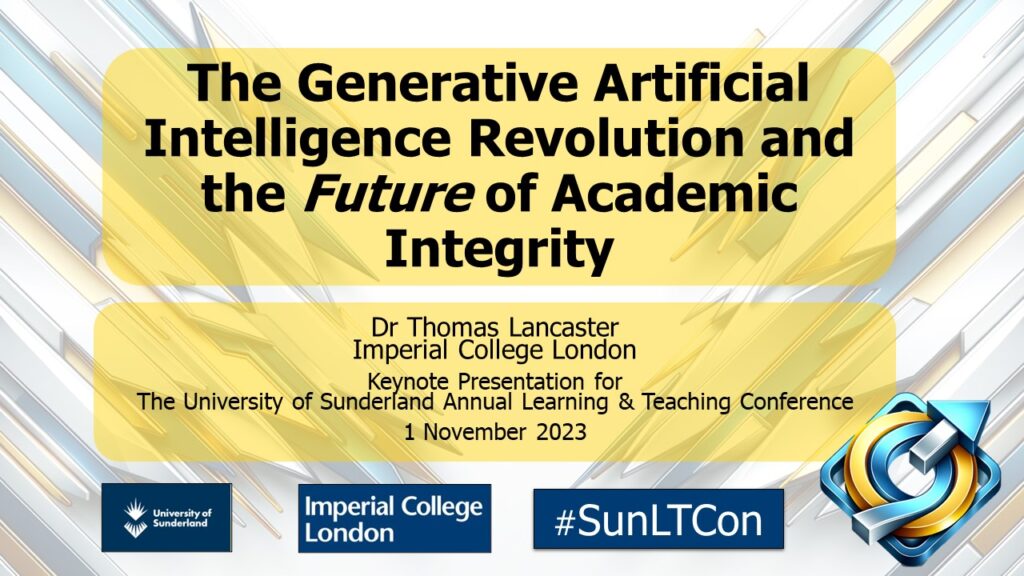 In the presentation, I shared lots of examples of ways to work with generative AI and ChatGPT, both with and without academic integrity, including some ways I have personally been working with this technology to improve teaching and learning.
Here I am at the front of a rather nice stage (but the lights were rather bright).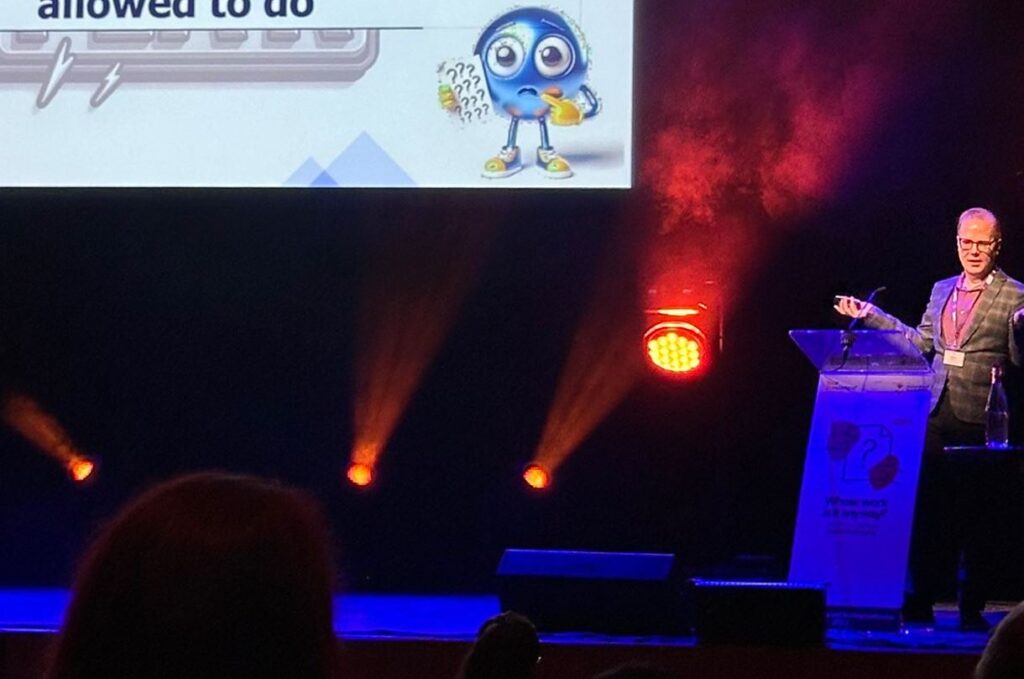 I also shared what I think was a rather neat example of a totally fake research study being reported by the media, including some of the prompts I used to generate it (the newspaper style layout shown below is just from a Canva template). I'll leave you to draw your own conclusions about what this means for educators.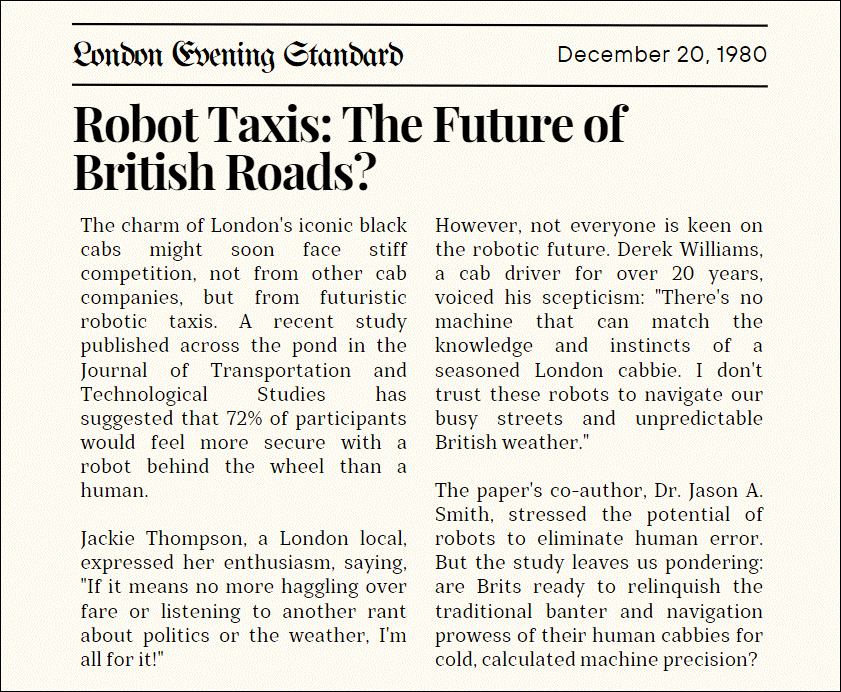 The main message I have to take home is that we all will need to work with artificial intelligence technology. This includes helping our students to use this technology to its full potential. But the pace of change is relentless and that is challenging for so many. AI can save time, but finding the time to learn how to use AI well is not something I have a solution for.