Had a hard day mining for gold and found yourself behind on your student assessments?
Don't worry! That in-game virtual currency could be just what you need to have your course assignments completed for you.
Contract cheating opportunities appear in the most unlikely places. Thanks to Jack for pointing out the offers available through the Sythe gaming community.
Here, you could hire law graduate Swagdaddy71 who says they will use their experience rushing coursework from their own degree to help you with yours. Perhaps you could connect with Ozone#0231 on Discord, complete with vouches about the quality of the service they offer? Or maybe the UK/Canadian collaboration of Darth Corvus, who say they are providing more to you than just time to play games. And yes, there are even people helping with games development.
You can see a whole forum on Sythe devoted to "homework help".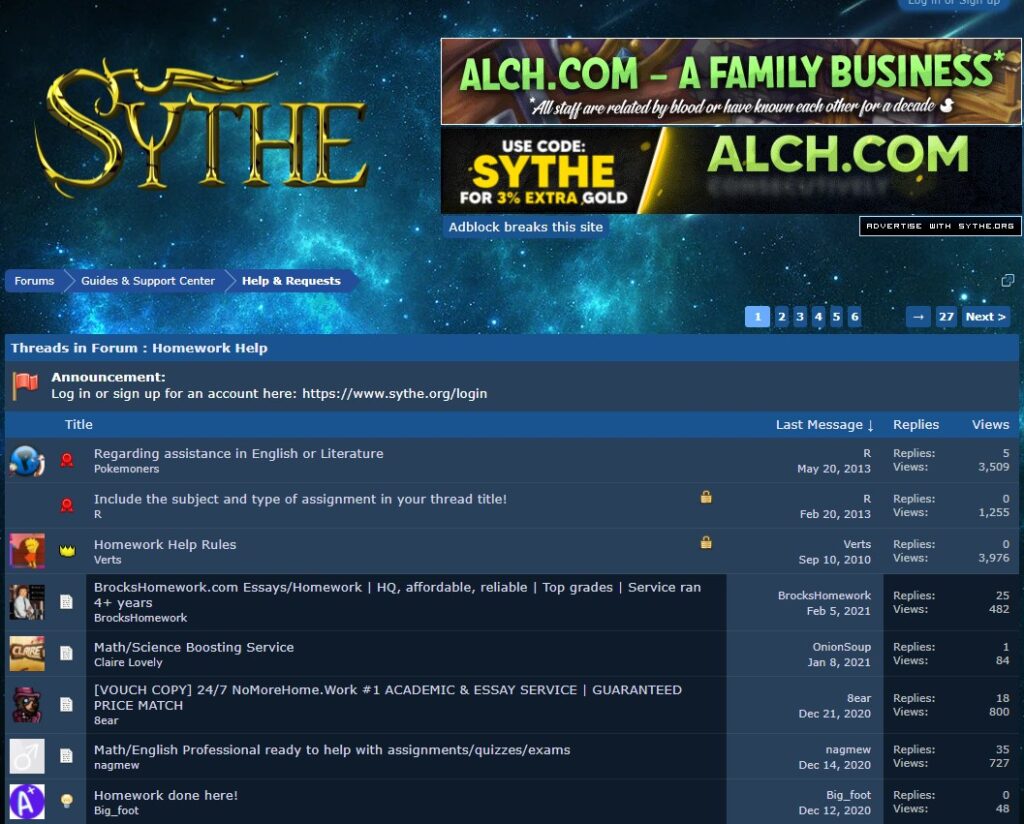 The take home? Contract cheating does happen and students will be exposed to it regardless what you tell them. The most important thing we can do is to address it, not stay silent.
I talk more about contract cheating through Sythe in this video.