I recently attended the New Technologies in Education event, which is held by the British Council in Belgrade, Serbia. This is a large event, comprising a set of stalls attracting thousands of visitors, along with a conference with parallel sessions based around technology and education. The event covers educational initiatives from primary school upwards.
I delivered an introductory session on student plagiarism, an area of which there is much interest across the South East Europe region, but for which policies and processes are not yet firmly in place in the same way that they are in the UK.
You can see the slides for the conference presentation on my SlideShare account. They are also embedded below.
The talk is more basic than many I would deliver to other audiences, but the slides may be of particular interest to people who are new to this field. I was also able to discuss a few findings from the ongoing work I'm involved with as part of the South East European Project on Policies for Academic Integrity (SEEPPAI) research project.
Turnitin supported my attendance at the event and I met many interested delegates at the Turnitin booth. I particularly noticed a lot of concerned schoolteachers. Although my main interest is higher education, there is more work on plagiarism that needs to be done related to students earlier in the educational cycle.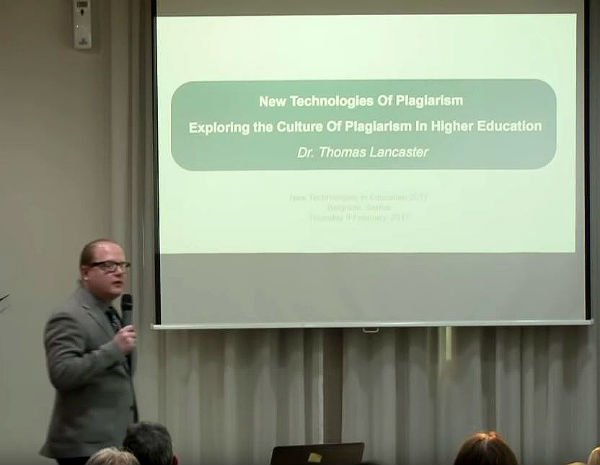 If you would like to watch my presentation, it was broadcast live on YouTube here. Alas, I am dubbed in Serbian. If anyone does speak Serbian, I'd be interested at some point in finding out what the translators think I was saying.