Did you know that there's a way to manage your professional contacts inside Facebook?
The BranchOut App works in a similar fashion to the LinkedIn professional social network. It takes the form of an App which runs inside Facebook.
Facebook friends generally become your BranchOut contacts, but you can also reach other people through the extended network and there are a number of job opportunities advertised on BranchOut.
At present, BranchOut is primarily Facebook based, but the profile page can be accessed from outside Facebook, giving you another good professional view. I'd also imagine that this will grow further outside Facebook in the future.
Here's what my profile looks like: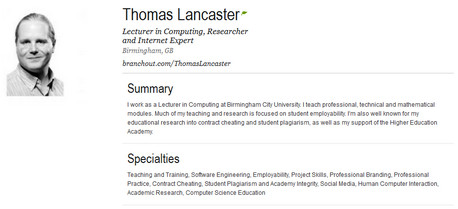 One way to use this is to include professional contacts within your Facebook friends. Use the Privacy settings to keep the information that you display to this group within Facebook suitably restricted. Then include them as professional contacts within BranchOut to access the benefits of their network.
Whilst BranchOut isn't a LinkedIn competitor yet, it does offer a lot of potential and is one of the up-and-coming social tools which I believe that you should be using to present yourself professionally online.
You can view my BranchOut profile here.