Here's a visual word cloud representation of what I talked about in the video for Examining The Ease Of Buying Nursing Essays Online Through Essay Mills And Contract Cheating Sites.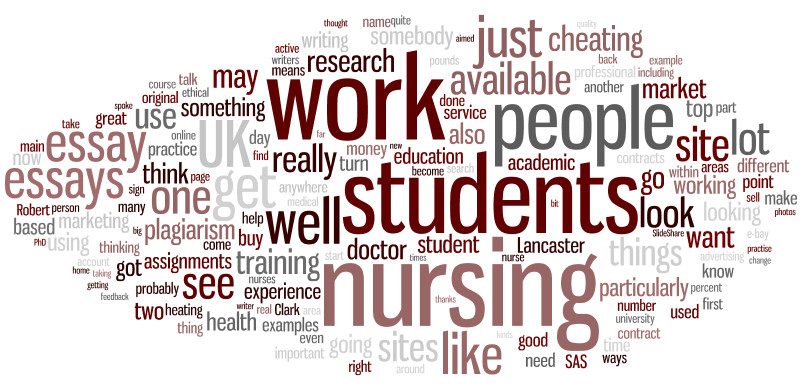 The word cloud was created from the automatic transcription generated for the video by YouTube.
The transcription wasn't completely accurate, as it messed up quite a few phrases and made a terrible job with people's names. To be expected, I suppose. There are also a few words in small text in the word cloud which weren't used in the video. But the general summary and relative importance of the more common words used looks pretty accurate.
It would be an interesting student project or programming project to look at automating the process of turning YouTube videos into word clouds. I wonder if the results would throw up any new ideas, methods to explore videos, or visualisation opportunities?