Just ran through the LinkedIn Labs InMap Tool to see what my professional network looks like.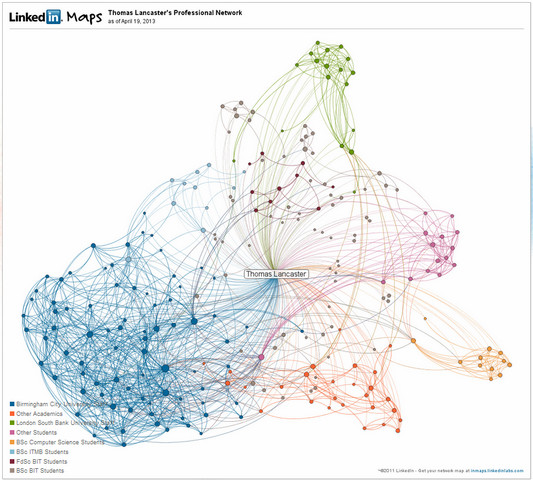 (you can also view the larger full size image here)
Unsurprisingly, it's dominated by my current place of work, but it's certainly interesting to see the different links between the people I know from different aspects of my career.
In particular, there's a group of other academics not directly connected through any of my workplaces, but all of whom seem to know one another. That just demonstrates the value of contacts made through groups such as the Higher Education Academy.